We have to first learn how to be soothed with another before we can learn to soothe ourselves.
What often times happens is that we are left to feel distress alone or our distress is invalidated or punished.
"Go to time out until you calm down"
"You're so dramatic"
"That's nothing to cry about"
Or maybe we just learned to function and never share what we were going through.
This pattern inhibits our ability to self soothe and BE with our own emotional experiences. They can feel "too much" "overwhelming".
In order to turn away from what's happening inside, we manage by numbing or distracting.
This can look like:
Overworking
Over exercising
Using substances
Constant cleaning
Yelling
Need for someone around all the time
Problem solving for others
Etc, etc, etc.
Therapy can be one of the best spaces to soothe that inner distress and allow for you to learn to be with your emotions again.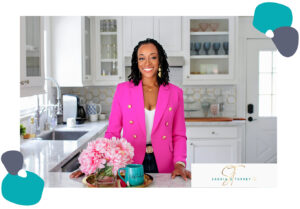 Thank You!
I hope you found this message helpful.  If you're interested in learning how to unpack your feelings, Let's dive deeper!
~ Saudia
Life Redefined Healing Therapists in Friendswood TX are here to help.  Available for Telemental Health Sessions nationwide or in person.
Schedule an appointment with us today! 

and be sure to follow Life Redefined Healing Therapy Services on Instagram