Hey, Body: You were never broken. You were and are always working brilliantly to keep me safe.
I'm sorry for all of the years I didn't understand this.
I know you get a bad rap, but I see you now. I hear you now. I trust you now.
Even when I fought against you, even when I didn't listen, you never stopped protecting me.
I acknowledge the work you're doing. Thank you.
Friend, your feelings are your body's way of communicating with you. They are armor. Your body does so much work to keep you safe. Have you thanked it lately?
Healing exercise: Close your eyes and place both hands over your heart. Breathe deeply and consciously. As you feel and hear your heartbeat within you, notice how it brilliantly beats without you telling it to do so. Say aloud, "Thank you, heart. Thank you, body."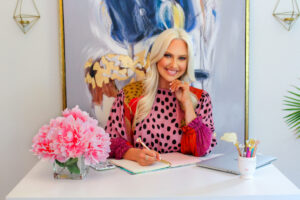 Thank You!
I hope you found this message helpful.  If you're interested in learning how to unpack your feelings, Let's dive deeper!
~ Andi
Life Redefined Healing Therapists in Friendswood TX are here to help.  Available for Telemental Health Sessions nationwide or in person.
Schedule an appointment with us today! 

and be sure to follow Life Redefined Healing Therapy Services on Instagram