It's completely natural to have conflict in all relationships. In fact, it's inevitable, and we help couples through conflict in couples counseling regularly. The conflict even has positive aspects that offer opportunities for couple development, appreciation, and understanding. However, how couples manage conflict is what truly predicts the success or failure of the relationship.
Learning how to manage conflict in a couple of relationships is essential as there could be some conflicts that will never fully be resolved. Whether it's due to personality differences or other fundamental differences, it's common to have a few recurring conflicts that will never "go away," which means managing them in a healthy way is key.
In a previous blog, we discussed the four communication styles that predict divorce, known as The Four Horsemen. If you missed it, you can find it here. Today, we will discuss the antidotes for The Four Horsemen, which is the first step in effectively managing conflict.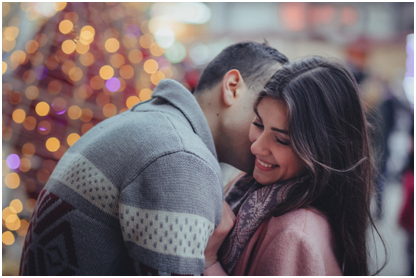 The Antidote to Criticism: Gentle Start-Up
We know a complaint surrounds a specific behavior, while criticism attacks a person's character. The antidote for criticism is to complain without blame, which can be done by using what's known as a gentle start-up.
A gentle start-up typically beings with an "I" statement, and it's used to express how you feel about something and what you need to happen. Beginning a sentence with "You" can seem to blame, so in efforts to avoid this, try asking yourself these 2 questions before you speak:
1. What do I feel?
2. What do I need?
Criticism: "The clothes on the table have been there for 3 days! You're so lazy and selfish! You never think of me or anyone in this family! You only care about yourself!"
Antidote: "I feel really overwhelmed by the clothes on the table, and I need them to put away. Can you put them away while I set the table for dinner?"
The Antidote starts with "I feel" and leads into "I need." Furthermore, there is a bid that needs to be fulfilled. There is no blaming.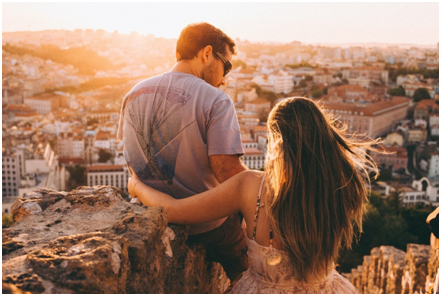 The Antidote to Contempt: A Culture of Appreciation and Respect
Contempt is displayed in statements coming from a position of moral superiority, and it is the greatest predictor of divorce.
Building a culture of appreciation and respect can begin with:
Small Things Often: Showing affection and expressing gratitude, respect, and appreciation for your partner on a regular basis will create a positive foundation in your relationship. This positive foundation will act as a buffer for negative feelings. Consistent, regular positive experiences within your relationship can be seen as "deposits" you make into your relationship bank account. When a negative experience, or a withdrawal, occurs, your relationship will stay "in the green" as long as the number of deposits you've made surpasses the number of withdrawals.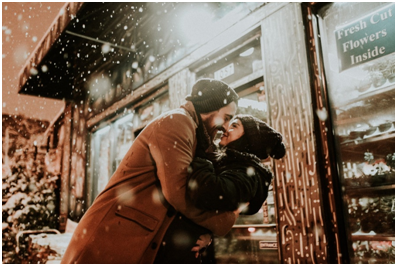 The Antidote to Defensiveness: Take Responsibility
Defensiveness is self-protection in the form of righteous indignation used to ward off a perceived attack. While becoming defensive is typically a response to criticism, it doesn't solve the conflict.
Defensiveness is equivalent to blaming your partner, which usually escalates the conflict further. Accepting responsibility, even for a small part of the conflict, can help move things toward resolution.
Defensiveness: "I know I said I'd stop at the store for groceries on my way home from work, but I was too tired, okay? I had a day full of meetings and you know how busy work is for me right now! Why didn't you just go to the store?"
Antidote: "I was really tired after my day full of meetings, but you're right. I should have gone to the store like I said I would. I will keep my word next time or call you to discuss alternative options."
By taking responsibility, even while expressing that they had a tiring day at work, this partner begins the journey toward compromise.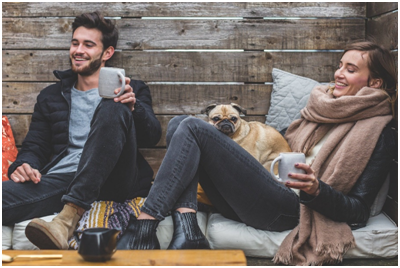 The Antidote to Stonewalling: Physiological Self-Soothing
Stonewalling is when someone completely withdraws from a conflict discussion due to feeling overwhelmed. The reaction to the emotional flooding is to shut down and disengage. Stonewalling puts couples under a lot of emotional pressure. Heart rates elevate, stress hormones are released, and a fight or flight response can be triggered.
Research shows that if couples take breaks during arguments, their heart rates have a chance to drop, and when they begin their discussion again, their interaction is more productive. Ultimately, they physiologically soothe themselves, allowing them to return to the discussion in a rational way.
he first step of self-soothing is to call a timeout:
"I feel overwhelmed. I need to take a break. Can we take 30 minutes to ourselves and then continuing talking?"
Your break should last at least 20 minutes so that your body can physiologically calm down. Try to avoid thoughts of righteous indignation ("I don't have to put up with this!") or innocent victimhood ("Why does he do this to me?"), and spend your time doing something soothing or distracting. Listening to music, reading, drawing, or exercise are all methods that can help you calm down.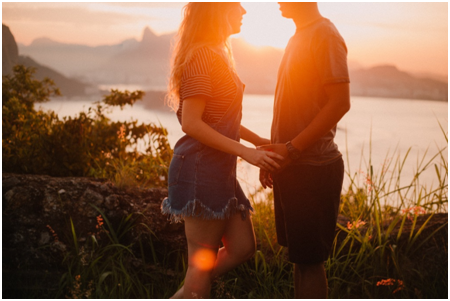 Now that you know how to neutralize The Four Horsemen, you have the tools to manage conflict in your relationship. You just have to learn to use them! Couples therapy can help you hone these tools as you must call upon the antidotes as soon as you recognize one of the horsemen creeping in. This will help you and your partner build a healthy relationship for years to come!